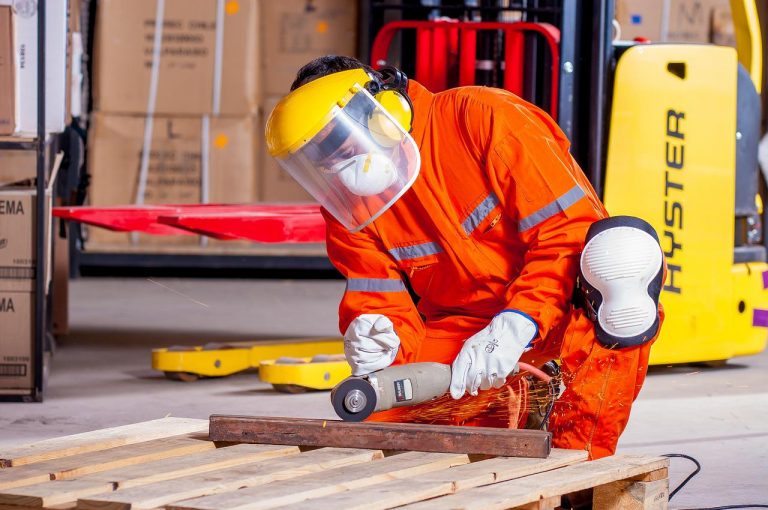 Every employer must make sure their employees work in a safe environment. Law governs safety measures that must be applied at every work place, and that includes providing employees the knowledge for reducing risks. This is usually realized over work safety trainings to employees.
Reducing risks through safety trainings
While creating a safe working environment is the employer's responsibility, employees are also responsible for maintaining work safety by adhering to various rules. For that, the employer must teach those rules first, which is taken care of during safety trainings.
Accordingly, employees should receive safety training
when starting to work for a new employer
when starting to work in a new position or with new equipment
periodically (typically once a year) to refresh or update what they already know
Things that should be covered at the safety training include:
the rights and obligations of the employer and the employee – including required trainings and health checkups
conditions and requirements for safe work
potential risks and how to avoid or mitigate them
what is considered an accident at work, what to do when it happens
how to use personal protective equipment – if that is relevant
the basics of first aid
how to store, handle, and move various equipment or materials
Safety trainings are required at every workplace in every position: there are no jobs where this is not a requirement. Even at companies where there is very little chance of workplace accidents, risks should be considered, and safety trainings must be held.
For example, at an office where most people work in front of a computer, a safety training might include how often employees should take breaks, how often they should rest their eyes, or how to properly lift a heavy box of paper (lift with your legs, not your back).
How to avoid, mitigate, or escape fire is also an important aspect of risk management in the workplace. As a result, fire safety trainings should also be held periodically – although they are often handled together with the work safety training. This is especially the case in low risk environments, where few safety-related workflows are to be learned.
A fire safety training should usually cover
basic fire safety skills and regulations
how to avoid fires at the specific workplace
what to do in case of fire

who to alert and how
which fires you can try to put out
how to use an extinguisher
how to escape
Work safety and fire safety trainings for your employees
These trainings can be held by professionals knowledgeable about work safety and fire safety regulation. This person can be an employee – in this case, the employer must have them attend specific trainings. In most cases, however, employers hire providers to hold trainings for the employees.
Since the work safety and fire safety training are required for the compliant operation of your company, you must keep this in mind when planning your yearly activity and budget. Attending the trainings must not put any burdens on your employees, so the trainings must take place during working hours, free of charge for your employees.
It is important to have someone in charge of organizing such trainings. It can be your HR specialist, your office manager, or even the managing director. Just make sure that getting your employees familiar with work safety and fire safety procedures is included in the onboarding process as well as in your annual plans.
Apart from work permit applications, Helpers Hungary has been providing a wide range of business and immigration services to foreigners in Hungary, which includes the development of tailored HR solutions as well. Got you interested? Contact us today, and tell us more about your needs in Hungary.