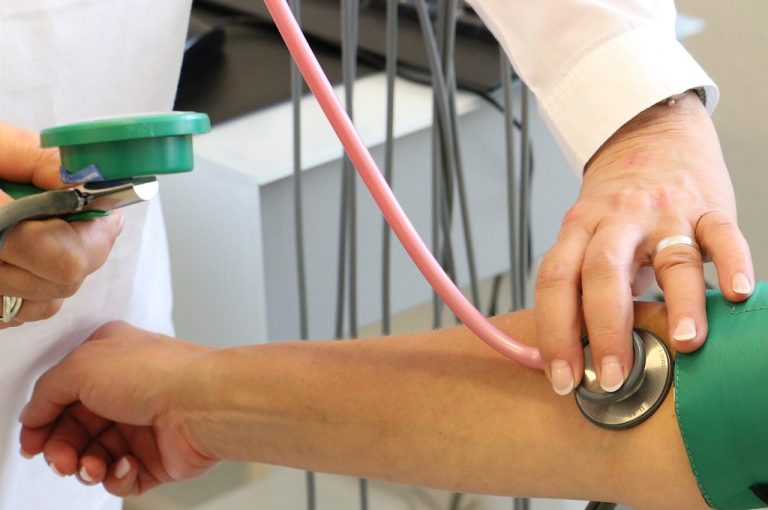 When you operate a business in Hungary, it is your responsibility to ensure that employees remain fit for performing their tasks. Arranging for yearly health checkups for your employees is an essential part of this.
What is a health checkup?
According to Hungarian law, it is the employer's responsibility to let employees maintain good health so they remain fit for work. This entails various measures from providing the right equipment through safety trainings, and regular health checkups are among these.
While performing the health checkup, the doctor is most interested in finding out if performing the job poses any risks to the employee's (physical and mental) health, and if the employee is fit for performing the job without risking the health of their own or their colleagues.
At a health checkup, a doctor meets the employees one by one, performs a few basic examinations, and talks to employees about their former and existing conditions, complaints, and symptoms. They also discuss working conditions, the health risks of the job, and healthy lifestyle. If the doctor sees any worrying signs, they can suggest that the employee see their own trusted GP or a specialist.
Who performs the health checkup?
In most cases, employers contract a healthcare provider to perform the regular health-checkup of the employees. This is a service employers must keep in mind when planning their budget, just like when allocating budget for accountancy or for rent. Costs cannot be transferred to the employees: attending the health-checkup must be free for them.
Just like arranging for a health-checkup is obligatory for the employer, employees are also obliged to participate. It is in everyone's best interest to keep people healthy and fit for work.
When and where does the health checkup take place?
To ensure the continued well-being of employees, health checkups must be regular. Their frequency is defined by law, and it depends on the type of job each employee performs. Yearly checkups are most typical, but you can always ask your HR specialist or a healthcare provider.
The health checkup can be performed on the employer's premises if there is a suitable room for it (where doctor and patient can be separated from the rest of the office and employees), or at the office of the provider.
The main priority of the doctor is always the well-being of the employees. In line with this, and with modern data security principles, the doctor will discuss any findings only with the employee, their patient. The only thing the doctor shares with the employer, their actual client, is whether or not the employee is fit for work. They can also make suggestions on improving working conditions.
Take care of regular health checkups for your employees
When you employ people in Hungary, you must comply with Hungarian labor law – which includes arranging for regular health checkups so your employees can maintain their health while performing work for your business. Even if they have no complaints, it is useful if a professional checks on them every now and then to make sure all is fine – or to spot possible risks to their health.
Since the employer is responsible for the implementation of regular health checkups, you should consider which position within your organization should actually take care of it. It can be an office manager or an HR specialist, for example – just make sure the task has an owner and an established workflow.
Helpers Hungary provides business and immigration services to foreign owned companies in Hungary. While our main profile is company-setup and resident permit (or work permit) application, thanks to our diverse clientele we have more than 15 years of expertise in various other related fields too, such as HR support. Should you need any assistance, do not hesitate to contact us through our form.